The story of The Columbian began over one hundred years ago. J.C. Rogers, a Wamego banker, visited the Chicago World's Fair, the 1893 World's Columbian Exposition. He was astonished at the beauty and scope of the event, celebrating the 400th anniversary of Columbus' discovery of the new world.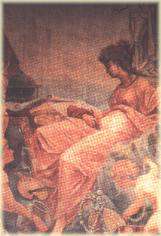 The Glorious "White City," as the Fair was known, included 200 buildings over 633 acres. It attracted more than 27 million visitors, nearly half of America's population, in the six months it was open. Its spectacular architecture, elaborate waterways and fabulous exhibits inspired Frank Baum to create the "EmeraldCity" of Oz.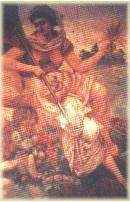 At the close of the Fair, Rogers brought paintings and other artifacts back to Wamego to adorn his fine new theatre, which he named The Columbian. Billed as "The Place of Good Amusements," it was the place for vaudeville, drama, masque balls, concerts, and community events. In 1912 silent film graced The Columbian, followed by "talkies" in 1929.
America emerged from WWII changed. A new mobility arrived and with it many small town institutions closed their doors. In 1950, The Columbian closed and was dark for over 40 years. Today, a $1.8 million renovation has restored the building to a new level of elegance as a home for the arts. Today the renovated facility includes not only a performing theatre but also a spacious gallery on the first floor. Come see live local theatre and artwork in this historic building!