As a tribute to those pioneers who endured the hardships and loneliness of the prairie, the Lane County Historical Society was established. In 1976, the Society opened the Historical Museum to help preserve and promote the history of the county.
In addition to the permanent and temporary exhibits, the Museum grounds include a machinery park, a native plants and grasses garden, and a full-scale sod house.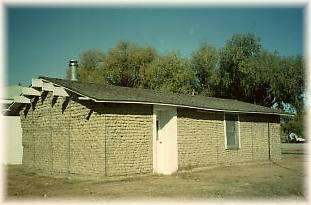 The Museum building houses a fine library containing reference materials on Lane County and Kansas. Copies of the Museum's privately owned photographs can be obtained through the Museum Gift Shop. A variety of unique handcrafted items, and also books and post cards are available here.
Admission: No Admission Charged
Hours: OPEN ALL YEAR – Tuesday thru Saturday, 1 pm – 5 pm
Sunday, 2pm – 5 pm (from Memorial Day to Labor Day)
Address: 333 N. Main
Phone: 620-397-5652