Stan Herd spent his boyhood in Protection and the influence of his early farm life and love of the outdoors shows up in his murals painted throughout Kansas on the walls of city buildings in the small towns for all visitors the see while passing through.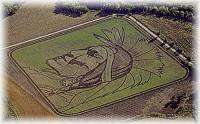 More recently Stan Herd has extended his talents to the birds eye view of Crop Art, where he has designed and created art sculptures covering acres of land using soil, rocks, and plants as his medium.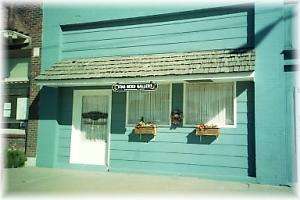 On Main Street Protection you will have an opportunity to view a collection of Stan Herd's artistic creations and aerial photos of his Crop Art. Located on the side of one of the buildings in Protection is one of his earliest outdoor murals depicting a farm scene from Stan's youth.