Marion County Park and Lake is a favorite spot for fishermen, as they come from far and near to use the heated dock, where record-breaking fish have been caught. And they do catch 'em! Located near the dam, the heated dock provides 24-hour and year round fishing, inside or outside, with a water depth between 19 and 25 feet.
The lake has 150 surface acres of water, with the deepest being in front of the dam, at a depth of 37 feet. Average depth is 20 feet. There are five coves with water depth of five to 25 feet. Very clear water in the lake is a result of it being spring fed. There are many brush piles for fish habitat. About 90 percent of the shoreline is rock or gravel and easily accessible.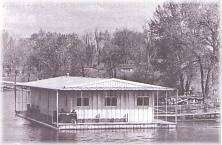 Camping – A total of 300 acres of park andrncampground are available with over 40 electric and water hook-ups and numerous other primitive camp sites with a newly constructed, "woman approved" shower and restroom facility. A paved road of 3.7 miles surrounds the lake, with numerous gravel internal roads.
There are two boat ramps available, one large sandy beach with swimming area, and one public boat dock. The Lake Hall is available for reunions or meeting which can be divided into two separate rooms, and a kitchen is provided.
PERMITS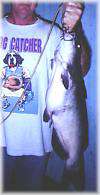 See Marion County Website for detailed fees for fishing, boating, camping, and scuba diving.