Go on safari right here in Garden City! The Lee Richardson Zoo offers beautiful grounds and fascinating creatures from all over the globe. Over 350 animals are displayed within the 47-acre grounds. The zoo is designed for fun, learning and discovery and is accessible by foot, car or bicycle. Pedestrians are admitted free, while non-member vehicles pay a nominal admission fee.
From huge elephants frolicking in their pool to the tiniest of birds flitting like jewels through the lush aviary, the zoo offers a wonderful variety of species. The recently completed Wild Asia exhibit features the best of the Orient, with Asian plants, architecture and animals.
Enjoy the antics of the Bactrian camels and siamangs, or the quiet but powerful beauty of the snow leopards. This re-creation of the Asian continent harbors some of the most beautiful creatures on earth. Many other species can be found in this exhibit. A few include: sun bears, nocturnal slow loris, Temminck tragopan pheasant, Pere David deer and Red pandas.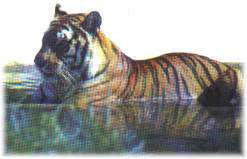 The zoo takes an active role in global conservation programs aimed at protecting many rare and endangered species. Look for the Species Survival Plan symbol throughout the zoo indicating species involved in our conservation program.
Tours and programs are available at no cost through the education division. Trained zoo Docents (volunteer teachers) are eager to share their knowledge and enthusiasm about the zoo and its inhabitants. Advance reservations are required.
The Safari Shoppe is the place to shop for souvenirs, food, T-shirts and gifts. All profits go toward Zoo improvements.