The Coffey County Museum, which features 12,000 square feet of displays, is located in Katy Park of the original Townsite of the City of Burlington, which was platted in 1857. Entry to the Museum features a walk through the original historical stone gateway and brick path of Katy Park. The pioneers of Coffey County walked this path as they traveled to the Katy Railroad Station Depot.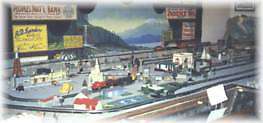 The museum's greatest depth is its turn-of-the-century memorabilia which is now displayed in classified storage areas include, but are not limited to: a collection of 140 dolls; a large model train display; a complete 1950s dental office and earlier equipment; a 1940s medical office; a 1947 Mack Fire Truck; a buggy and surrey; early farm implements; remnants of the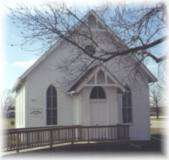 LeRoy Company-1904 through 1970; Indian artifacts; a blacksmith shop; a 1900s bedroom; a 1920s kitchen; a military display form the Civil War through the Persian Gulf; a 1900s parlor; a 1900s millinery shop; an in-depth genealogy library; a country store display; Coffey County Schools alumni room with pictures, trophies, books, maps, blackboard and teacher's desk; a barn area complete with saddles, oxen yoke, bits, etc.; a walking spinning wheel from the Crandall Ranch; a buffet from Kelley Hall, and Bethel Church, built in 1895, is a recent addition to the museum. Guided tours are conducted by reservation only. Viewing without a guide is welcome anytime.
The museum routinely offers hands-on workshops, including demonstrations on butter churning, apple peeling, tatting, wreath-making, woodcarving, Indian artifacts, and taffy pulling.